Popular IT solutions we provide for our customers:
Computer, Phone or Tablet Running Slow?
Perhaps your computer is sluggish, but worry not, we specialize in computer hardware upgrades, including RAM and SSD upgrades, as well as general software maintenance. Importantly, our expertise isn't limited to just computers. Additionally, we offer support for your mobile devices, ranging from Apple iPhones and iPads to all major brands of Android phones (such as Samsung, Oppo, Xiaomi, Asus, etc.) and tablets.
Call us, the IT Company near you, to improve your Wi-Fi or Internet Speeds
Among the frequent IT challenges we hear from you, our valued customer, are pleas like "please help with my Wi-Fi" or "fix my internet." Not only do we work to boost and improve your wireless signal and enhance Wi-Fi strength in both homes and businesses, but we also make it a point to eliminate any Wi-Fi dead zones. Additionally, we tackle video stream buffering and take measures to improve your overall internet connection.
Virus, Malware Removal and Recovery from a Hack
Interestingly, a significant number of calls we receive are panic-stricken customers exclaiming, "I've been hacked!" or sharing concerns like "A scammer called me, and I let them on my computer," and "The bank requires your services before unlocking my account." As an authorized partner for ESET Internet Security Anti-Virus, our efficient virus removal services are designed to cleanse your PC or Apple Mac of malware, spyware, and viruses. We can assist you in recovering from a hack or the damages caused by a scammer.
Smart Homes, Smart Devices, Smarter Home Tech Support!
Frequently, we find users searching for "help with smart TV" or "help with Smart Device" such as Siri, Amazon Alexa, or Google Home. Impressively, our skilled IT crew are not only well-acquainted with these devices, but they also use them in their own homes. Consequently, they have hands-on experience in setting up smart lights, smart cameras, and other smart home appliances.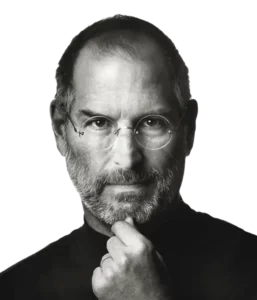 Protecting your Family, your kids with Parental Control and IPS systems
Notably, we specialize in setting up Parental Control Systems and providing Cybersecurity advice to keep your children safe online. This is an area where we have a unique advantage, as we collaborate closely with several mental health consultants in the sector. Technological advancements in this domain have been significant, ranging from configuring iPhone and Android devices with Parental Controls to installing firewalls complete with Intrusion Prevention Systems. As Steve Jobs once eloquently put it, "This is a day I've been looking forward to for two-and-a-half years. Every once in a while, a revolutionary product comes along that changes everything." Undoubtedly, digital safety is paramount, and we're here to ensure that.
Home or Business, we are the IT Company near you, for you!
Invariably, we transform IT-related stress into satisfied clients. From hearing exclamations of "I am so ALL OVER IT! I can't deal with this!" to jubilant affirmations like "Wow, IT WORKS, we should have called you first! You need to be our Primary IT provider from now on!" Significantly, many have tried other options but, as the old adage goes, you really should be using the best. Consequently, numerous residential customers switch their IT providers and make us their go-to for all their IT Business Solutions.
Starting a new business? Working from Home? We're the Business IT Company near you!
Indeed, if you're starting a new business and need IT assistance, our cost-effective Computer Rentals in Wellington offer an economical way to reduce startup expenses. Moreover, as Microsoft Business Partners, we can set up your secure Microsoft Exchange email, OneDrive for Business, and even assist with SharePoint for effective document management. Additionally, our services extend to password management, policy drafting, data compliance, and security, making us a comprehensive solution for both new and existing businesses.
Be someone@somewhere on the web and let us help you be found and grow!
Unquestionably, our suite of IT Business Services goes beyond mere technical support. Specifically, we can help establish your business's digital footprint by registering a new domain name for your venture. Additionally, our expertise extends to social media strategy and set-up, as well as offering Google My Business assistance. Furthermore, we're adept at Google Analytics and Google Ads management to enhance your online visibility and grow your enterprise.
Printers, Scanners, General IT assistance and advice, etc.
Indeed, our capabilities extend to setting up a variety of printers, including Brother, Canon, HP, or Epson models. Frequently, we encounter requests like, "I need help setting up my scanner to scan-to-email or scan to a network folder." In case you've recently acquired a new webcam, a Bluetooth speaker, or any other device that's proving problematic, worry not. Significantly, our skilled team of computer technicians near you stands ready to assist!
Sub-Contracting Services: Expand your IT company or IT Head Office service area 
In addition to working for retail businesses, we also form partnerships with other IT companies to assist their customers locally. Contact us to find out about our IT sub-contracting rates and services.