Recovery from a Hack: Secure Your Digital Life with IT NEAR U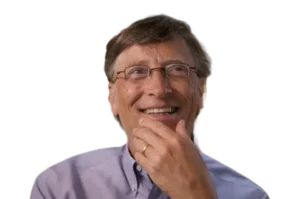 Need assistance with recovery from a hack becasue you've found yourself entangled in the frightening web of a scammer. You're not alone; these situations are far more common than we'd like to admit. In fact, Bill Gates once said, "If you think technology can solve your security problems, then you don't understand the problems or the technology."
In addition to our partnership with ESET Internet Security and our expertise with malware and our virus removal services, we have many other cybersecurity products and services to help you after a hack or scam.
Why You Need an Immediate Response for Recovery from Hack
Acting swiftly is vital when you suspect your system has been compromised. At IT NEAR U, we specialize in diagnosing and treating hacked systems in the Greater Wellington Region. We understand that you may need a clean bill of health for your PC for a bank or for your peace of mind. We're here to help.
Diagnosing the Breach: The First Step in Recovery from Hack
For starters, we conduct thorough scans to check your systems for any malicious activities. Sometimes, an attack could be a well-disguised ransomware that encrypts your files. We can guide you through the unnerving maze of ransomware recovery, ensuring that your valuable data is not lost.
Implementing Robust Security Measures
Certainly, prevention is better than cure. While no system can be 100% foolproof, as Sun Tzu said, "The supreme art of war is to subdue the enemy without fighting," we can significantly deter attackers by strengthening your defenses. Our multi-faceted approach involves setting up better firewalls, intrusion prevention devices, and other security measures to ensure that breaking into your system becomes a Herculean task for any hacker.
Damage Control and Mitigation: Recovery from Hack
In the unfortunate event of a successful attack, we ensure limited damage and easier, faster recovery. With a blend of increased system and data redundancy, we make sure that your downtime is cut to the bare minimum. After all, time is of the essence, and every minute counts when you're in recovery from a hack.
Home Users: Audit and Health Certification
We often receive calls from home users in Wellington, Porirua, Hutt Valley, and up the Kapiti Coast who require an audit for their banks. We thoroughly investigate your compromised system, clean it up, and provide you with a certification confirming a clean bill of health for your PC.
For Businesses: Preventive Audits and Security Hardening
Instead of waiting for the inevitable, we strongly encourage businesses to opt for preventive audits. When it comes to recovery from hack, preparation and vigilance can make all the difference. Reach out to us for an assessment that could save you a lot of future headaches.
With IT NEAR U, recovering from a hack is no longer an insurmountable hurdle. We offer comprehensive IT services that cater to home and business customers, regardless of whether you're on a Windows PC or an Apple Mac. Trust us to help you get back on track.
For all your IT needs, remember IT NEAR U is the Company Support Company near you. Don't hesitate to contact us for securing your digital world.