Starting a New Business
Comprehensive IT Turnkey Solutions by IT NEAR U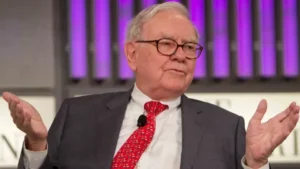 The wise words of Warren Buffet resonate deeply, "In the business world, the rearview mirror is always clearer than the windshield." When you're starting a new business, the road ahead is full of uncertainties. But with IT NEAR U, the Company Support Company located in the heart of the Greater Wellington Region, your digital roadmap is clear. Here's how we guide businesses into the digital age:
Claim Your Digital Footprint
You wouldn't start a physical store without a sign, so why would you start an online business without a domain? Securing your business name and online address is the first step to your online presence. Whether it's Wellington or Waikenae, your customers can find you at www.domain-name.co.nz.
Professional Email and Calendar System
In the words of Steve Jobs, "Your work is going to fill a large part of your life, and the only way to be truly satisfied is to do what you believe is great work." A professional email address reflects this commitment. With options like GSUITE or Microsoft 365 Enterprise Cloud Services, we ensure your communication is professional and secure. Remember, an @gmail.com or @hotmail.com screams amateur.
Your Digital Front Door – Website with Stellar SEO
An engaging website is the cornerstone of starting a new business in the digital era. Beyond a captivating design, we offer advice on how to maximize your SEO ratings, ensuring your site doesn't just look good but is found easily too.
Safeguard Your Work – Cloud Backup and Document Management
For any business starting in the Hutt Valley or the Kapiti Coast, seamless document management is key. With services like SharePoint Online and Microsoft OneDrive, your documents are accessible and safe whether you're working on a PC, Mac, or mobile.
Enhancing Connectivity – Internet and VoIP Services
With our partnership with leading Kiwi VoIP providers, we provide reliable internet connections and advanced cloud phone systems. As Thomas Edison once remarked, "The value of an idea lies in the using of it." And with our services, your ideas can reach the world.
Existing Business Services and IT Consultation
From social media strategies to troubleshooting, IT NEAR U provides a comprehensive range of services. Whether you're facing challenges with your current IT support or planning a new project, we're here to assist, advise, and streamline your operations.
Upgrading Your Hardware and Systems
Whether you're starting a new business in Porirua or expanding in Upper Hutt, you need reliable equipment. We offer new or refurbished PCs, notebooks, Macs, and more. Need something temporary? Our rental options might just be what you're looking for.
Moving Towards the Future
Transitioning from older systems? We assist with everything from email migration to data migration to the cloud. As Benjamin Franklin once said, "By failing to prepare, you are preparing to fail." With our disaster recovery planning and managed IT services, we ensure you're always prepared.
The Power of Flexibility – Cloud PABX Systems
In today's dynamic world, businesses need flexibility. Our cloud PABX systems using VoIP ensure you can work from anywhere without missing a beat.
A Commitment to Excellence
At IT NEAR U, our commitment to your business goes beyond mere transaction. Our service license agreements and managed services ensure continuous and top-notch support. In the end, we believe in fostering a partnership based on trust, quality, and mutual growth.
In Conclusion
Starting a new business is a challenging endeavor, but with the right IT support, the journey becomes smoother. As Bill Gates puts it, "It's fine to celebrate success but it's more important to heed the lessons of failure." Let IT NEAR U be your guide on this exciting entrepreneurial journey.