Get the Right IT Solutions with Mobile, Remote, or On-Site Support From an Experienced Company
Mobile IT Services for the Modern World
IT NEAR U is the Computer Company near you servicing your Home and Business to get the right IT Solutions in Wellington, Porirua, Hutt Valley (Lower Hutt & Upper Hutt), and Kapiti Coast (Waikenae & Paraparaumu) providing support for Apple Computers (iMac, MacBook, Mac Mini), Windows Computers, Android (Samsung Galaxy & others), and Apple iOS mobile devices (iPad, iPhone).
In today's fast-paced world, being tethered to a physical location is not an option. That's why we're more than just an IT services company; we're your mobile IT solution provider. We specialize in resolving computer issues on the go, whether it's a network hiccup, Internet failure, or hardware malfunction. Moreover, we don't limit ourselves to a particular type of device. We handle Windows, Apple Mac, tablets, smartphones, internet TVs, and even gaming consoles. When it comes to IT, we offer comprehensive on-site and remote support. In essence, we're your one-stop shop for all things technology.
A Range of IT Solutions Tailored to Your Needs
Whether you need to buy new hardware, repair existing systems, or speed up your computer with SSD upgrades, we've got you covered. We make the entire process hassle-free. Our services are designed to meet your unique needs, ensuring that you get the right IT solutions every time. We even offer specialized packages for small businesses and home users, tailored to suit any budget. Why settle for one-size-fits-all when you can have IT services that fit like a glove?
Affordable and Reliable Home & Business IT Support
Interestingly, the "affordable" aspect of our service doesn't compromise its quality. We understand that Information Technology is indispensable in this digital age. Therefore, we strive to offer robust yet budget-friendly IT services, be it for laptop repairs, desktop enhancements, or urgent tech requirements. Our clientele consists mainly of home users and small businesses. Henry Ford once said, "A business that makes nothing but money is a poor business." We adhere to this philosophy by not just selling IT services but by building lasting relationships with our clients.
Comprehensive IT Services for Optimal Results
At the core of our business ethos is empowering our customers. We don't merely tell you what we think you should know. We listen, we analyze, and we recommend solutions that actually make sense for you. Our systematic approach often uncovers underlying issues that would have otherwise gone unnoticed. So, when you reach out for expert computer diagnosis and repair, you're not just getting a quick fix. You're investing in a long-term solution, crafted meticulously by our seasoned technicians. And if by any chance a problem recurs due to our intervention, we promise to set it right at no extra cost to you.
For all your IT needs in Wellington, Johnsonville, Tawa, Porirua, Kapiti, Otaki, Levin, Upper Hutt, Lower Hutt, Petone, and Wainuiomata, call us at 0800 420042. From hardware sales to software upgrades, email solutions to internet security, we'll be ALL OVER IT to give you a prompt IT solution.
Unparalleled Expertise in a Wide Array of Technologies
Your Go-To for Diverse IT Needs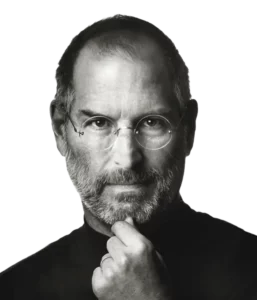 From the moment you contact us, you'll recognize that we're not just another IT service company. Indeed, we're a hub for comprehensive technological solutions, offering a wide range of services beyond the typical laptop repair or desktop upgrade. Have you ever considered the security implications of your wireless network? Well, we've got you covered with top-of-the-line internet security solutions that protect both your data and privacy. As Steve Jobs once mentioned, "Innovation distinguishes between a leader and a follower." We're at the forefront of technological advances, ensuring you're not just catching up but leading in your field.
Setting Up Wireless Networks with Ease
Wireless networks are the backbone of modern-day business and personal communications. Unfortunately, they're also vulnerable to numerous security threats. That's where we come in. We specialize in setting up secure, efficient wireless networks that offer excellent connectivity without compromising on security. Whether it's at your home or in your small business, you can rely on us for fool-proof wireless solutions that stand the test of time.
Get the Right IT Solutions, Every Time
The world of IT is vast, and the solutions are endless. But how do you know what's right for you? Here's where our expertise shines. We don't offer you a product; we offer you a customized solution that's fine-tuned to meet your specific needs. Through careful consultation and strategic planning, we ensure you're getting the IT solutions that serve you best. And we do it all without burning a hole in your pocket.
Say Goodbye to Hardware and Software Worries
Isn't it frustrating when your computer starts acting up just when you need it the most? It could be due to outdated hardware or software that's no longer supported. Here, we offer a thorough diagnostic service to identify the root cause of the issue. From there, we either repair or upgrade the system, incorporating the latest in hardware and software technologies. Our goal is to make your tech life easier, smoother, and far more efficient.
For every challenge you face in the realms of hardware, software, or networking, our team is equipped to handle it expertly. In the areas surrounding Wellington—be it Johnsonville, Tawa, Porirua, Kapiti, Otaki, Levin, Upper Hutt, Lower Hutt, Petone, or Wainuiomata—we're your best choice for fast, efficient, and affordable IT solutions. Reach us at 0800 420042.
Trust and Transparency: The Pillars of Our IT Services
A Company You Can Trust
If you've ever had a bad experience with an IT company, you know how essential trust is in this industry. Therefore, we work tirelessly to ensure that your experience with us is not just satisfactory but exceptional. In the words of Warren Buffet, "It takes 20 years to build a reputation and five minutes to ruin it." We've built our reputation on the pillars of trust and transparency, and we guard it zealously.
Clarity in Pricing and Services
You'll never experience bill shock when you engage our services. After all, we offer a transparent pricing model that keeps you in the loop at all times. Plus, you only pay for the time spent by our technicians on your project. No hidden fees, no unpleasant surprises, just straightforward, honest service.
A Systematic Approach to Problem-Solving
What sets us apart from the rest is our systematic approach to identifying and solving IT issues. Instead of applying a band-aid fix, we delve deep into the root cause of the problem. By tackling issues at their source, we offer more than just a temporary reprieve; we provide lasting solutions. This methodology ensures that any ongoing issue as a result of our intervention will be set right at no extra cost to you.
Always Accessible, Always Ready to Help
In the age of instant gratification, waiting for IT support can be agonizing. Recognizing this, we offer quick response times and adaptable services that fit into your schedule. Whether it's remote, mobile, or on-site support you need, we're always just a call away. So, if you're in Wellington, Johnsonville, Tawa, Porirua, Kapiti, Otaki, Levin, Upper Hutt, Lower Hutt, Petone, or Wainuiomata, know that reliable IT support is within reach.
For an IT partner who's always by your side, count on us. No matter where you are—be it Johnsonville, Tawa, Porirua, Kapiti, Otaki, Levin, Upper Hutt, Lower Hutt, Petone, or Wainuiomata—reliable and trustworthy IT services are just a phone call away. Contact us today at 0800 420042.
Comprehensive Tech Solutions for Tomorrow's Challenges
Stay Ahead with Our Future-Ready Services
In an ever-evolving digital landscape, it's not enough to keep up; you need to stay ahead. That's precisely what our range of services helps you do. From implementing state-of-the-art security measures to embracing the latest software updates, we ensure your technology setup is future-proof. As Albert Einstein wisely said, "Imagination is more important than knowledge." In line with that thought, we constantly imagine better, more advanced solutions to address your future tech challenges.
Customized Packages for Every Need
No two businesses or homes have the same IT requirements. Consequently, we offer customized packages that cater to the unique needs of each client. Be it a one-off consultation or an ongoing IT support agreement, we provide a solution that best aligns with your goals. After all, your satisfaction is our ultimate aim.
Your Happiness, Our Priority
Customer satisfaction is not just a buzzword for us; it's our raison d'être. We take immense pride in seeing our clients content with the services rendered. It's this satisfaction that motivates us to continually improve, adapt, and evolve. So, when you choose us, you're not merely opting for an IT service provider; you're choosing a partner invested in your happiness.
Ready for Any Tech Challenge
Whatever the issue, whatever the device, whatever the platform, we're ready for it. Our technicians are not just highly skilled but also continuously trained to handle any new challenges that the tech world may throw at them. Hence, from troubleshooting minor glitches to setting up complex networks, we handle it all with the same level of professionalism and expertise.
For residents and businesses in Wellington, Johnsonville, Tawa, Porirua, Kapiti, Otaki, Levin, Upper Hutt, Lower Hutt, Petone, and Wainuiomata, your search for a dependable, future-ready IT partner ends here. Give us a call at 0800 420042 and experience unparalleled service that's not just about fixing problems, but about forging lasting partnerships.
https://youtu.be/4i21YF4Na0g