Microsoft Windows Support in the Greater Wellington Region
IT NEAR U, your Local Microsoft Windows Support Business Partner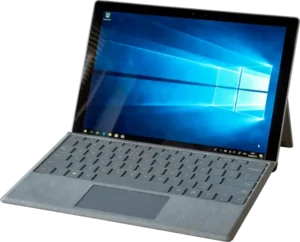 Firstly, when individuals or businesses within the Greater Wellington Region face IT issues, they often find themselves scouring the internet for reliable, reputable Microsoft Windows Support. Notably, Windows computer support becomes essential for smooth operations in both residential and business environments. This is where we, IT NEAR U, step in with our unparalleled Microsoft Software Support services.
Moreover, ensuring seamless interaction between devices is paramount. Consequently, Windows Personal Computers and Notebook Computers require adept software support to function flawlessly. Although we don't delve into component-level hardware repairs, our expertise stretches to SSD upgrades for older machines, RAM upgrades and Software performance optimizing heightening their efficiency.
Troubleshooting Home & Business Windows Issues and more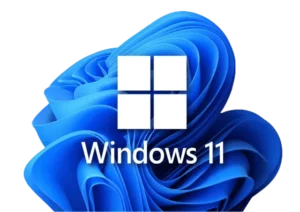 Additionally, our services span beyond just troubleshooting. We equip our clients with training on security, software usage, and other essentials that an IT support company or a managed service provider (MSP) for small businesses usually offers. Understanding the ins and outs of your devices is critical, and we're here to guide you every step of the way.
Furthermore, one can't underestimate the significance of devices like printers, scanners, WiFi routers, and more. Our comprehensive Windows computer support ensures that your printers and scanners function seamlessly, your WiFi remains strong and reliable, and your data transfers between old and new devices are hassle-free.
When it comes to syncing, many users encounter issues, especially while connecting their phones to Windows. For this very reason, we extend our support to assist in such matters, ensuring that your devices interact smoothly. As Microsoft 365 becomes an increasingly essential cloud service, our team ensures users utilize its full potential. From photos to emails, syncing to data transfer – our expertise in the Microsoft ecosystem ensures you face no glitches.
Microsoft Windows Support – IT NEAR U makes things work better, together!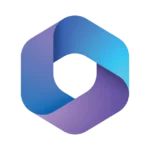 Interestingly, Bill Gates once said, "Information technology and business are becoming inextricably interwoven." Our goal aligns with this thought. Whether you are a home user or a business, we're equipped to assist. Our Microsoft software support doesn't end at just Windows; we are proficient in assisting with the Microsoft Office Suite of Software.
Smart Devices like Smart TVs, Cameras, Lights, and more, are now integral to many homes and businesses. Understanding their mechanics, ensuring their compatibility with systems, and addressing their issues are all part and parcel of our offerings.
Additionally, our commitment to unbiased service is unwavering. We cater to both Windows and Mac users with equal proficiency and dedication. In the heart of the Greater Wellington Region, our services radiate to encompass areas like Wellington, Porirua, the Hutt Valley, and even up to the Kapiti Coast. No matter where you are located, our commitment to excellence remains constant.
Protecting Your Devices: Microsoft Windows Support and more.
Indeed, in an era where digital threats loom large, ensuring the security of your devices is non-negotiable. Significantly, ESET antivirus and parental control systems come to the forefront as pivotal tools in the armory against cyber threats. Evidently, with escalating cyber threats, the demand for a reliable Microsoft Software Support provider, adept in installing and maintaining robust antivirus software, has skyrocketed. Therefore, IT NEAR U takes pride in being a leading provider of such solutions within the Greater Wellington Region.
Moreover, our expertise isn't confined to just antivirus solutions. Importantly, the complexities associated with networking, Internet setups, and even the simple task of syncing a device can become cumbersome. Thus, our dedicated team ensures your routers, firewalls, and networks remain fortified, secure, and function optimally.
Surprisingly, many users remain unaware of the vast potential that cloud services bring to the table. Microsoft 365, for instance, is a powerhouse. Not only does it offer a suite of tools for productivity, but it also ensures your data remains accessible and safe. With our tailored training sessions, harnessing the power of the cloud has never been easier.
Providing Microsoft Windows Support in the Heart Of Wellington And Beyond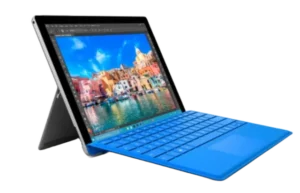 Certainly, our heart beats for the Greater Wellington Region. Every call for Microsoft Windows Support in Wellington, Porirua, and the Hutt Valley, including Lower Hutt and Upper Hutt, is a testament to our unwavering dedication. Meanwhile, the Kapiti Coast, inclusive of Waikanae and Paraparaumu, remains within our extensive reach. Every location we serve is a reminder of our commitment to bridge the gap between technology and its users.
Furthermore, our extensive range of services isn't just limited to software. While we don't delve into component-level hardware repairs, our proficiency extends to crucial upgrades. SSD upgrades, for instance, breathe new life into older Windows notebooks and computers, making them faster and more efficient.
Steve Jobs wisely stated, "Technology is nothing. What's important is that you have faith in people, that they're basically good and smart, and if you give them tools, they'll do wonderful things with them." It's this philosophy that drives our passion. Whether it's aiding businesses with their tech infrastructure, or assisting a home user in setting up their new Smart TV, our commitment remains unwavering.
IT NEAR U stands as a beacon for all those navigating the intricate world of technology in the Greater Wellington Region. With our impeccable Microsoft Software Support, you're never alone in your tech journey. Connect with us, and let's make technology work for you.
Harnessing the Power of Microsoft Products with IT NEAR U

Undoubtedly, Microsoft stands tall as a leader in the tech world, offering an array of software that caters to various needs. From the novice home user to the experienced business professional, the importance of seamless Microsoft Software Support cannot be stressed enough. Therefore, diving deep into the potential issues and ensuring timely solutions is what IT NEAR U excels at.
Furthermore, beyond just troubleshooting, educating users is an aspect we take seriously. Often, people are unaware of the plethora of features that Microsoft Office Suite offers. From creating stunning presentations in PowerPoint to complex data analysis in Excel, our training sessions ensure users get the most out of their software.
Additionally, as the digital world expands, so does our dependency on smart devices. Smart TVs, Smart Cameras, Smart Lights – the list continues to grow. Remarkably, ensuring these devices communicate flawlessly with your Windows system is paramount. Here, our expertise in Microsoft Windows Support shines, helping integrate various devices seamlessly.
You need Microsoft Windows Support, but you've got a Family member who prefers a Mac. We've got you!
Then again, our prowess isn't just limited to Windows. True to our promise, we offer unbiased support, catering to Mac users with equal dedication and expertise. This ensures that regardless of the system, our clients receive top-notch service tailored to their needs.
Lastly, in the words of Satya Nadella, CEO of Microsoft, "Our industry does not respect tradition – it only respects innovation." Staying true to this ethos, IT NEAR U constantly innovates, ensuring our clients always have access to the latest solutions and updates.
In essence, IT NEAR U encapsulates what every individual and business in the Greater Wellington Region seeks – reliable, innovative, and comprehensive IT support. With a team passionate about tech and a commitment to excellence, we ensure your journey with Microsoft products is smooth and rewarding. Embrace the future with us.
Also, we understand the challenges of bringing your devices to a service center. That's why IT NEAR U brings Microsoft Windows Support to your doorstep. Serving all over the Greater Wellington Region, including Wellington, Porirua, Hutt Valley (including Lower Hutt, Upper Hutt), as well as up the Kapiti Coast (including Waikenae, and Paraparaumu). Our team ensures you receive prompt and efficient services without the hassle of stepping out.