IT Support and Services in Pukerua Bay
IT NEAR U Is Your Local "go-to" IT Company
Your Comprehensive Solution: IT NEAR U
In the digital age, finding reliable IT Support and Services in Pukerua Bay is crucial for homes and businesses alike. IT NEAR U offers comprehensive IT services tailored to your needs. When you're seeking a computer technician near me, look no further than us.
Why IT NEAR U Stands Out
Indeed, there are countless reasons why locals in Pukerua Bay and the Greater Wellington Region trust IT NEAR U. Firstly, our expansive service range ensures that we cover every IT requirement you might have. Whether you need Apple computer support, Microsoft Windows support, or anything in between, we have you covered.
Furthermore, we understand that a digital world means new threats. As an ESET Internet Security Business Partner, we provide top-tier virus removal services ensuring your devices remain safe and secure.
Managed IT Support and Services in Pukerua Bay for Homes and Businesses
Every individual and enterprise has unique IT needs. Our managed IT services take a personalized approach, guaranteeing solutions tailored for you. For businesses, our business IT consulting services are second to none, delivering strategies that drive productivity. And for homes, our Home Computer Support is just a call away, ensuring smooth digital experiences.
Improving Connectivity & Device Support
Ever thought, "I need to Improve my Wireless connection?" IT NEAR U specializes in Wi-Fi improvement and optimization, ensuring you stay connected. Plus, when it comes to devices, we don't just stop at computers. Need to Set up scanners or Set up printers? Our experts handle those tasks with ease.
Local, Reliable, and Committed
For many, searching for a reliable computer repair company can be daunting. However, residents of Pukerua Bay can rest easy. IT NEAR U's commitment to excellence, coupled with its convenient location, means onsite Business IT Support is always within reach.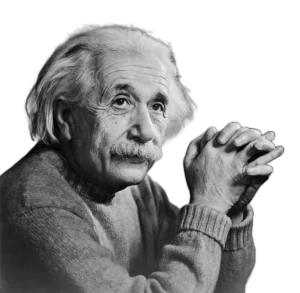 Albert Einstein once said, "It has become appallingly obvious that our technology has exceeded our humanity." But with IT NEAR U by your side, technology becomes a tool that serves you, rather than the other way around.
IT NEAR U, the All-Rounder in IT Support and Services in Pukerua Bay
Hardware and Software Solutions: A One-Stop Shop
Every digital hurdle, from software glitches to hardware malfunctions, requires a specialist touch. For those in Pukerua Bay searching for a computer technician near me, IT NEAR U promises prompt resolutions. Our technicians excel in troubleshooting software, applications, and operating systems alike. We're not just a computer repair company; we're your IT partner, ready to assist with setting up devices or recovering crucial data.
Protection and Prevention: More Than Just Repairs
In today's era, Benjamin Franklin's words, "An ounce of prevention is worth a pound of cure," are truer than ever, especially in the digital realm. IT NEAR U's collaboration as an ESET Internet Security Business Partner equips us with the tools and expertise to offer top-notch virus removal services. Beyond removal, our goal is proactive protection, ensuring you don't encounter digital threats in the first place.
Optimizing Digital Experience with our IT Support and Services in Pukerua Bay
To provide seamless digital experiences, IT NEAR U extends beyond traditional IT support. Our expertise in Microsoft Windows support and Apple computer support ensures your devices run efficiently. But we also recognize the need for speed. If your device feels sluggish, our solutions to Improve your Wireless or speed up your computer with memory upgrades will bring it back to life.
Integration and Setup: Hassle-free and Expertly Handled
It's common to invest in new devices like scanners, printers, or smart home gadgets and then feel overwhelmed during setup. Whether you aim to Set up scanners, Set up printers, or any other device, IT NEAR U ensures smooth integration into your digital ecosystem. No fuss, just expert support.
Your Trusted IT Support and Services in Pukerua Bay for Home and Business
Digital needs are universal, but solutions should be personal. For households, our Home Computer Support ensures every member, young or old, navigates the digital world with confidence. For businesses, our onsite Business IT Support provides peace of mind, allowing focus on core operations while we handle the tech.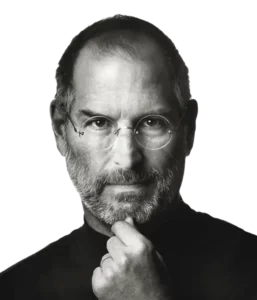 As Steve Jobs put it, "Technology alone is not enough. It's technology married with the liberal arts, married with the humanities, that yields the results that make our hearts sing." IT NEAR U embodies this principle, offering not just technical support but a harmonious blend of solutions that enrich our clients' lives.
IT NEAR U: Shaping the Digital Future of Pukerua Bay
Specialized Discounts and Offerings
At IT NEAR U, we believe that quality IT support should be accessible to all. Our commitment to the community shines through our discounted rates for elderly customers. After all, technology should empower every individual, regardless of age. For those seniors browsing for a computer technician near me in Pukerua Bay, know that our team is here to offer dedicated and discounted support.
Efficient Data Management: Because Every Byte Matters
In an era where data is akin to gold, safeguarding it becomes paramount. Whether it's data migration, transfer, or recovery, IT NEAR U has the expertise. Moreover, with our partnership as an N-ABLE Cove Data Protection Partner and Microsoft 365 Business Partner, we offer robust solutions for both onsite and cloud backups. Businesses and individuals can be confident that their data is safe, secure, and easily accessible.
Simplifying the Complex: Making IT Understandable
Navigating the realm of IT can sometimes feel like deciphering an alien language. IT NEAR U prides itself on being the Tech Jargon Translator for Pukerua Bay. When you opt for our services, rest assured that we'll explain processes and solutions in easy-to-understand language. As Bill Gates once said, "Technology is just a tool. In terms of getting the kids working together and motivating them, the teacher is the most important." We strive to be that teacher for our clients, guiding them through the tech maze.
IT Support and Services in Pukerua Bay – Our Assurance
Choosing IT NEAR U for IT Support and Services in Pukerua Bay means partnering with an expert who truly understands your needs. From business IT consulting services to onsite Business IT Support, from Home Computer Support to Apple computer support, our offerings are diverse, but our commitment remains singular: to deliver unparalleled IT support to the Pukerua Bay community.
Conclusion
In a world increasingly reliant on technology, the importance of having a reliable partner to navigate digital challenges cannot be overstated. IT NEAR U stands as a beacon for IT Support and Services in Pukerua Bay, ensuring residents and businesses thrive in the digital age. Embracing the perfect blend of expertise, dedication, and a genuine desire to serve the community, IT NEAR U isn't just an IT service provider; it's a part of the Pukerua Bay digital family.