IT Support in Lower Hutt | IT Services & Computer Repairs
IT Near U, Your Go-To for IT Support in Lower Hutt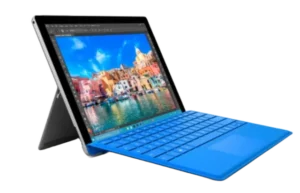 When it comes to IT support, you can't afford to take chances. That's where IT Near U comes in. We are the Company Support Company near you, and we believe that we offer the best IT support and services in Lower Hutt. With a long history of excellence, our team of experienced IT business consultants is here to ensure your tech needs are met efficiently and effectively.
Why Choose Us: The IT Support Leaders in Lower Hutt
Consequently, many of you might ask why choose IT Near U? Firstly, we stand out from the crowd for many reasons. Our service areas span from Pomare to Waterloo and have quite a few regular clients in Petone, and we are no strangers to the unique challenges that various business sectors face. Whether it's legal, financial, retail, or manufacturing, our years of experience make us a preferred IT service company in Lower Hutt.
Computer Support: More Than Just Fixes
"Success usually comes to those who are too busy to be looking for it." – Henry David Thoreau. Similarly, our work transcends basic computer repairs in Lower Hutt. We are not just mobile techs; we are IT consultants focused on saving you costs and increasing productivity. For instance, we don't just fix issues; we plan for redundancy and disaster recovery. It's about providing a suite of comprehensive IT services that keep you busy running your business instead of looking for fixes.
Onsite Business IT Support: Smooth Operations, No Hiccups
Secondly, we specialize in business IT support. Our managed IT services ensure that your business operations run as smoothly as possible. From Microsoft 365 cloud services to SharePoint and even CRMs, we offer extensive support that you can trust. Indeed, our clients rely on us for setting up policies and procedures, planning redundancy systems, and disaster recovery.
Safety First: Top-Notch IT Security Services
Additionally, in today's cyber landscape, IT security is not something to be overlooked. Therefore, we offer robust IT security services that include Intrusion Prevention Systems (IPS), firewalls, anti-virus, and anti-malware products. Furthermore, if your systems fall prey to malicious software, we specialize in virus removal and system recovery.
Mobile Tech Support: Not some Geek, but a professional IT Support on Wheels
Furthermore, besides our IT consulting services, we offer mobile tech support in Lower Hutt to cater to your on-the-go needs. Whether it's network support or WiFi improvement, our mobile tech team can meet you where you are.
Areas we offer IT support and Services in Lower Hutt
IT NEAR U, the Computer Support Company near you provides IT support and Services all over Lower Hutt including Alicetown, Arakura, Avalon, Belmont, Boulcott, Days Bay, Eastbourne, Epuni, Fairfield, Glendale, Gracefield, Harbour View, Haywards, Homedale, Hutt Central, Kelson, Korokoro, Lowry Bay, Māhina Bay, Manor Park, Maungaraki, Melling, Moera, Naenae, Normandale, Parkway, Petone, Point Howard, Pomare, Seaview, Sorrento Bay, Stokes Valley, Sunshine Bay, Taitā, Tirohanga, Wainuiomata, Waiwhetū, Waterloo, Wingate, Woburn, and York Bay.
From Apple to Windows: We Support it All
Apple Mac Support: The Apple of Your IT Eye
Are you an Apple user? No worries! We support all Apple Mac Computers, from the MacBook to the iMac, Mac Mini, and Mac Studio. Our services extend to both Apple M-series silicon and older Intel Mac Computers. If your Mac isn't starting or you need help migrating from one Apple computer to another, we're here to assist.
Windows: The Core of Many Operations
Similarly, for those using Windows systems, we offer reliable and efficient IT support in Lower Hutt. Whether you're battling with software failures or dealing with sluggish hardware, we can diagnose and provide appropriate solutions with our Microsoft Windows Support.
Comprehensive Computer Repair Services
Besides software, we delve into hardware issues. For example, if your computer is running slowly, we'll replace the old hardware or even boost its speed with upgrades. The goal is to ensure that you experience minimal downtime.
Always At Your Service with IT Support in Lower Hutt for your Home and Business
After-hours IT support can be arranged that ensures that you are never left hanging, no matter the time. Furthermore, from planning for disaster recovery to doing proactive maintenance to cut down on emergency callouts, we have you covered. After all, as the famous saying goes, "Don't find fault, find a remedy; anybody can complain." – Henry Ford.
Tailored Solutions for Every Customer
We offer customized IT support and computer services in Lower Hutt. This involves understanding your unique needs and formulating targeted solutions. From residential to corporate services, our mobile techs provide home computer support, and our IT business consultants can assist you remotely via state-of-the-art IT support software.
Remote IT Support: Your Virtual Safety Net
Additionally, technology has enabled us to offer remote IT support services, saving you valuable time and effort. No matter where you are in the Greater Wellington Region, we can assist you virtually, diagnosing issues and implementing fixes without needing physical access to your devices.
A Comprehensive Range of IT Services
Furthermore, our extensive range of services makes us a one-stop solution for all your IT needs. Our combined years of experience in multiple business sectors, including legal, financial, retail, and manufacturing, have given us an edge over our competitors. In fact, if no one else has managed to fix a nagging IT issue, we usually can.
Our Promise to You and Your IT Systems
Words of Wisdom: Why Choose IT Near U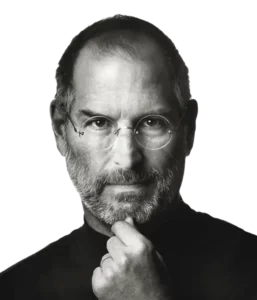 "Innovation distinguishes between a leader and a follower," said Steve Jobs. Similarly, we strive to be the leaders in providing IT support in Lower Hutt. Our innovative solutions and proactive approach set us apart from the rest.
IT Network Support and Managed IT Services: Your Silent Partners in Success
Moreover, we offer IT network support and managed IT services in Lower Hutt. We can set up your computers and network and take care of the IT management so you can focus on your business. Our support includes improving your WiFi and making your internet more reliable.
Keeping it Secure and Monitored
In addition, we offer employee monitoring services and parental control systems for homes. We don't just ensure that your system is running smoothly; we also make sure that it's secure and used responsibly.
Mobile Tech Support: Bringing Our Services to Your Doorstep
Lastly, if you're someone who prefers a more personalized approach, our mobile tech support is designed just for you. We bring our IT consulting services right to your door, ensuring your systems are up and running in no time.
Your IT Satisfaction, Our Promise
In conclusion, IT Near U is not just another IT company. We are your neighbors, your friends, and your most trusted resource for IT support in Lower Hutt. Our mission is simple: to provide unmatched IT services that help you operate seamlessly and securely, no matter the challenges that come your way. As Albert Einstein wisely stated, "Strive not to be a success but rather to be of value."
So, when you think of IT support in Lower Hutt, think IT Near U. We are the computer support company near you, ensuring you are never alone in navigating the digital maze that is modern technology.