IT Support in Petone, Lower Hutt
Home user or Business needing a dependable, affordable IT Company?
If you're a small business owner or a home user needing IT Support in Petone, Lower Hutt, you'll know that a smooth-running computer system is integral to your daily life. Whether it's for submitting tax documents, streaming your favourite movies, or collaborating on a big project, having a reliable IT setup is non-negotiable. That's where IT NEAR U comes in. As a modern, mobile IT services company, we specialize in delivering quality solutions for your varied IT issues, from network and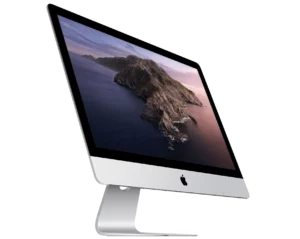 Internet issues to hardware and software problems.
The Breadth of Our Services
We work with all types of devices—Windows PCs, Apple Macs, tablets, smartphones, internet TVs, and even game consoles. Our Comprehensive IT Services extend to onsite Business IT Services and Home Mobile Tech Support. Our experts are adept at a host of services, like Computer Upgrades, SSD Upgrades, and even helping Speed up Slow Computers. Whether it's on-site or remote IT support, we've got you covered for anything IT-related, including your wireless networks.
Why Choose IT NEAR U?
What sets us apart is our commitment to empowering our customers to use Information Technology effectively. Unlike other services, we don't dictate what you need; we listen and advise you based on our wealth of experience. We take a systematic approach, reviewing all your issues for a holistic solution rather than an isolated quick fix. The result is quality IT support in Petone, tailored for your specific needs.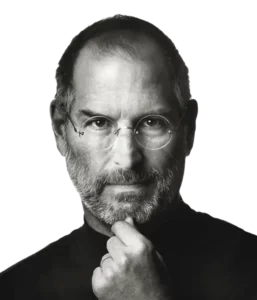 In the words of Steve Jobs, "Great things in business are never done by one person; they're done by a team of people." Our team embodies this philosophy, working together to bring you the best in IT services.
The Affordable IT Solution for Home and Business
Addressing your IT Service Needs in Petone
Let's face it; IT issues are frustrating. However, finding affordable and effective IT support in Petone shouldn't add to your stress. For instance, why should a business wait days for a technician to address Data Backup and Data Recovery issues? Besides offering Business IT Consulting Services, IT NEAR U offers true Managed IT Services. Why should a homeowner struggle to Improve Wireless Networks when an efficient solution is just a phone call away with our Home Computer Services?
Value for Money: IT NEAR U Services
At IT NEAR U, we recognize the urgency of your needs. You pay only for the actual time spent by our technicians, ensuring you get the most out of your investment. From virus removal services to software troubleshooting, we aim to provide quality IT services at an affordable cost to everyone, be it home users or small businesses. Furthermore, we offer Computer Upgrades and SSD Upgrades to keep your systems running at peak performance.
The Benefits of Being Mobile
Our mobility is our strength. Our Home Mobile Tech Support and onsite Business IT Services make it easier for you to receive help without the inconvenience of packing up your tech and bringing it to a service center. Need help with Data Backup? Or perhaps your business requires immediate Data Recovery? We come to you, providing efficient and reliable IT support in Petone, making sure your systems are up and running in no time.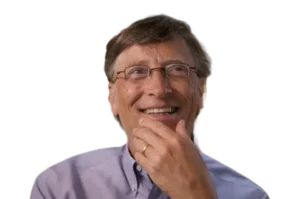 As Bill Gates once said, "Information technology and business are becoming inextricably interwoven. I don't think anybody can talk meaningfully about one without talking about the other." For us, empowering our customers means understanding their unique business and personal tech needs and fulfilling them.
The Future of your IT Support in Petone is Now
Leveraging Technology for Better Living and Working
In today's digital age, technology is advancing at an unprecedented rate. Staying up-to-date with the latest innovations can be a daunting task. Luckily, IT NEAR U's Comprehensive IT Services are designed to evolve along with the tech landscape, so you can always count on us for the latest solutions. Our aim isn't just to provide immediate fixes but to offer long-term solutions that elevate your tech experience in every way.
Holistic IT Solutions and Services for a Smoother Tomorrow
At IT NEAR U, we believe that resolving your current issues is only half the battle. Our specialists help an increasing number of home-based businesses and individuals who rely on their Internet connections, computers, and other technologies for both work and personal use. We review all your concerns holistically, leading to virus removal services or Data Backup and Recovery that function as part of a larger, more efficient system.
Why IT NEAR U is Your Best Choice for IT Support in Petone
To wrap it up, IT NEAR U is about more than just quick fixes. It's about creating a seamless tech experience that enhances your daily life and business activities. We don't just throw tech jargon at you; we provide solutions that make sense, at an affordable cost, and in a language you understand.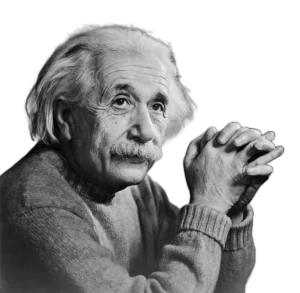 Albert Einstein once said, "You do not really understand something unless you can explain it to your grandmother." This underlines our mission: to empower our customers through straightforward, understandable, and efficient IT services.
So, if you're in need of superior IT support in Petone, don't hesitate. Contact IT NEAR U today for expert computer diagnosis and repair services. Our commitment to quality and affordability makes us the ideal choice for all your IT needs in the Greater Wellington Region.
Conclusion
The demand for reliable, comprehensive, and affordable IT support in Petone is higher than ever. With IT NEAR U, you're not just getting a service; you're investing in peace of mind, technological empowerment, and a future free from the hassles of IT issues. Contact us today to learn more.