IT Support in Waterloo, Lower Hutt
Introducing a Modern Solution to Your Tech Troubles
Waterloo is more than just a suburb in Lower Hutt; it's a vibrant community with diverse needs. Among these is the need for high-quality IT Support in Waterloo, Lower Hutt. For those struggling with tech troubles, whether it's a dodgy Wi-Fi connection at home or network issues in your small business, we have the answers.
Firstly, we're not your run-of-the-mill IT support service. We are modern and mobile, focused on delivering quality solutions that range from rectifying poor Wi-Fi connections to helping you speed up slow computers.
Providing Practical IT Solutions
We recognize the challenges you face. For instance, slow Internet and poor Wi-Fi can bring your daily activities to a halt. Therefore, we offer to improve wireless networks by supplying and installing wireless mesh networks to enhance your Wi-Fi performance. Plus, we offer onsite business IT services, so you don't need to move an inch!
Troubleshooting Made Easy
Issues with computer software and peripherals are no match for us. Our systematic approach ensures not just a quick fix but a long-lasting solution. So whether you're struggling with malfunctioning software or needing Data Backup, rest assured, we have you covered.
Ensuring Optimal IT Support in Waterloo with advice backed by experience
Over time, computers slow down, affecting your work efficiency. We excel at optimizing the performance of computer software and operating systems, providing SSD upgrades, doing backups, and re-installing your data and applications. Moreover, we conduct thorough health checks and security audits for banks and other financial institutions, especially when malware or Trojan software is suspected.
Your Business, Our Priority
Are you a small business owner in the legal, financial, retail, or manufacturing sectors? Our IT Support in Waterloo, Lower Hutt extends to specialized services tailored to your unique needs. From setting up scan-to-email features on your office printers to assisting with Microsoft for Business services like SharePoint and OneDrive, we are the support system you need.
Device-Specific Support
Worried about device compatibility? Fear not! Our Comprehensive IT Services cover all Windows and Apple Mac devices. We even assist with smart devices like Alexa and Google Home. Also, for those needing virus removal services, we offer top-of-the-line solutions.
The Technological Hub
IT Support in Waterloo: A Unique Approach to Customer Service
Elderly customers, we hear you. We listen patiently and provide a supergold discount on all our labor rates. Moreover, we understand that a "computer technician near me" search often results in hasty services. Our approach is different. We offer systematic solutions to your issues, ensuring that a reoccurrence is out of the question.
Password Recovery and More
Let's face it, forgetting passwords is easy. Recovering them? Not so much. Hence, we extend our IT Support in Waterloo, Lower Hutt to help with password recovery, data recovery, and even social media account recovery. As Thomas Edison once said, "We often miss opportunity because it's dressed in overalls and looks like work." We make sure you don't miss any opportunities by promptly retrieving your important data.
Your Home, Your Rules. Onsite Home/Business IT Support in Waterloo.
With the increase in home-based businesses and remote work, IT issues can severely impede progress. Our Home Mobile Tech Support is specifically designed to meet the needs of home-based businesses and freelancers. We help you stay connected and productive by offering an array of services such as Data Recovery and Speed up slow Computers.
A One-Stop-Shop for All Your IT Needs
From SSD upgrades to Improve Wireless Networks, we cater to a plethora of IT needs. Not to forget, we provide top-notch virus removal services. We make no compromises when it comes to the quality of our services. All this, without any bias toward a particular brand or operating system.
The Importance of Education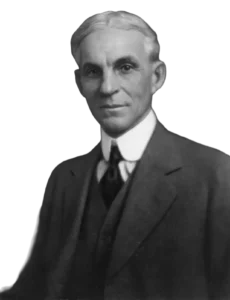 Henry Ford once said, "Anyone who stops learning is old, whether at twenty or eighty." We take this quote to heart, aiming to educate our customers about best practices in IT. Our IT Support in Waterloo, Lower Hutt focuses on empowering you to make the most out of your technology. We don't dictate; we listen and advise based on your preferences and needs.
Conclusion
In summary, our IT Support in Waterloo, Lower Hutt is not just about troubleshooting issues; it's about providing comprehensive solutions that last. With a wide range of services and a customer-centric approach, we are the go-to choice for IT Support in Waterloo, Lower Hutt for home users and small businesses alike. So, if you need prompt and effective solutions, remember that we are the "Company Support Company" near you, committed to delivering exceptional IT services in the Greater Wellington Region.