IT Services in Lower Hutt | Home and Business
IT NEAR U is your local IT Solution Provider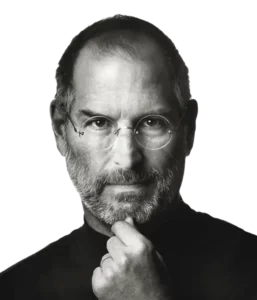 Firstly, let's address the elephant in the room: finding reliable, comprehensive IT services in Lower Hutt is a challenge. But wait—what if we told you there's a one-stop solution right near you? Introducing IT NEAR U, the Company Support Company that brings you top-notch IT services to both home and business customers in the Greater Wellington Region. Steve Jobs once said, "Great things in business are never done by one person; they're done by a team of people." At IT NEAR U, we are that team.
Why Choose IT NEAR U for IT Services in Lower Hutt?
Next, let's explore why our services are unparalleled. Firstly, our unbiased approach to different platforms—be it Microsoft Windows, Apple Mac, iOS, or Android—ensures we have the right expertise to handle your specific needs. Our versatile team is proficient in servicing Windows PCs, Desktop PCs, Gaming PCs, and all Apple Mac computers, regardless of whether they operate on Apple M-series silicon or older Intel processors.
Comprehensive Support and Services
Additionally, we don't just fix problems—we prevent them. Our exhaustive suite of IT services in Lower Hutt includes regular maintenance, troubleshooting, and upgrades. From HP, Dell, Lenovo, to Acer, we've got you covered.
A Testimony to Our Excellence
Furthermore, our satisfied customers can vouch for our impeccable service and dedication. We use the same systems we service, ensuring we understand every nuance and can provide solutions that work. As Bill Gates wisely noted, "Your most unhappy customers are your greatest source of learning." We listen and continually adapt.
Don't Just Take Our Word for It
Lastly, we invite you to experience our services firsthand. We understand that trust is earned, and we're committed to earning yours. If you're in the Greater Wellington Region, including Wellington, Porirua, Hutt Valley, and up the Kapiti Coast, don't hesitate to reach out to IT NEAR U for all your IT service needs.
Whether you're struggling with your MacBook or need help optimizing your gaming PC, IT NEAR U is the go-to place for all IT services in Lower Hutt and beyond. Reach out to us today and experience unparalleled IT services that cater to your every need.