This happens more often than you think with IT companies either not understanding how a Microsoft License is distributed or even deliberately choosing not to accept industry-standard definitions to support their narrative and justify their viewpoint. From our experience, it is quite often a case of wilful ignorance –  even after having it explained to them – they will continue redefining terms (account, user, profile, service and device) that most Microsoft Licensing experts /or Microsoft Server veterans understand.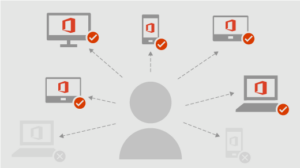 Some IT companies abuse the activation limit that each Microsoft for Business License permits for a user/account to install a Microsoft 365 Standard (includes all the Desktop Apps, Word, Excel, Outlook) license on up to five devices and then supply a less expensive online cloud-only license to work in tandem with the license that permits the Desktop Apps to activate.
If you've been working like this, your IT provider's ignorance has probably already cost you hundreds, if not thousands of dollars with your IT tech coming in more often than they should to fix mailboxes and re-activate or re-install the software. This can cost a fortune in unnecessary labour. Cloud solutions don't usually require this if you're using the correct license.
Straight, clean profit for the IT company! Downtime, inconvenience and labour costs for you!
It's bad enough for five users. We've seen companies being sold three or more main Office 365 for Business App licenses and 15 users on-site all using one of the three and the IT company keeps a list of who's been activated on which license!
When Microsoft Licensing is set up correctly, in a compliant manner, with Windows 10 or 11, it works relatively hassle-free. It's secure and offers device, data and identity security. Add a second Microsoft for a Business account to the mix on the same device and you've got to make 100% sure that you are signed into the correct profile to ensure no issues with rights and permissions or want to ensure no problems with saving or editing files or syncing OneDrive.
If you're signed into one Microsoft account for your desktop applications and one for your cloud (OneDrive/SharePoint) and e-mail services? Intermittent Chaos!
Each Microsoft Account License is only intended for ONE user, ONE Microsoft account using that user's different devices (eg. Smartphone, Tablet, Laptop, PC), not intended for activation on five different users, profiles or accounts.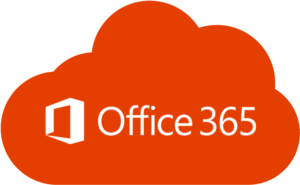 The wheels fall off when you try to have two primary accounts active on the same machine accessing the duplicated services on the same tenant (server) because the Microsoft account is used for more than just activating Microsoft Office. 
Each account on a tenant is used in the bigger picture for Identity and device control, so if you activate your office on one license and then use another account for accessing files on the same company SharePoint server, how do keep control of who has access to what when all devices are using the same identity? Which account takes priority? Chaos ensues!
SECURITY / GROSS NEGLIGENCE: We've seen situations of blatant ignorance where the director/manager of a company has the primary Microsoft Application account and their staff use this account to activate their Office Desktop Apps, and unknown to the manager, the staff can, with a bit of knowledge access all their files. The IT company often don't even let the manager know of the risk.
Where do the costs come in? Well, the licenses were never intended to work this way! You don't log into your computer TWICE to access the same data and services, do you? So why on earth would you log into the same cloud server with two different account names? Software and access to files end up behaving erratically because of this.
AFTER THE CHAOS – EXCUSES – "MICROSOFT HAS CHANGED THE WAY THE LICENSING WORKS, NOW!"
As working this way has become more and more problematic, many IT companies have been forced to (sort of) come clean and use the excuse: "well, we're going to have to upgrade your license because Microsoft has changed the way licensing works". Obviously, in reality, nothing changed, it just wasn't configured or provided in a compliant manner in the first place!
Between OneDrive syncing, SharePoint syncing, Microsoft e-mail and MS Office activation issues, the "saving" quickly adds up to hundreds or thousands of dollars over time. 
We have the in-house expertise of a Microsoft Clean reseller and fully understand how Microsoft Licensing works.
We've even seen incompetent IT companies use "Shared Mailboxes" as full-fledged e-mail accounts to save customers money and seen full Microsoft Exchange licenses sold where the account should have been a shared account – where there actually was an opportunity to save the client money!
We've seen relatively large sites set up with SharePoint, Team sites and libraries that were done by a techie with a very, very limited understanding of how or what SharePoint is or is supposed to be used. When a customer queried them, they blame all manner of things – except their own ignorance.
Ignorance costs money. Incorrect, non-compliant Microsoft 365 licensing costs money. 

Call us to help set up your Microsoft 365 for Business, your SharePoint, your OneDrive and your mailboxes correctly or even just let us do a peace-of-mind site audit and site survey!
With our expertise and experience, we may very likely end up making your cloud services run better, cut your call-out costs.
Let's help get your Cloud Systems working as they should! 
Cloud Systems should be better, less expensive, not worse than on-site systems – if they're set up correctly the first time.
References:
a brief explanation of licensing for IT companies confused about the "grey area": CLICK HERE