September Newsletter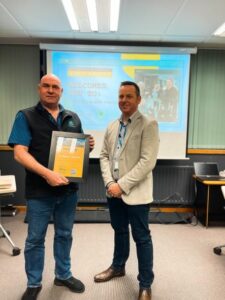 As of writing this, we get over 7,000 hits on our Web site EACH and EVERY month.
Just google IT Support Wellington and see why we're consistently on the front page of search results! Click on our name when it comes up near the top! We moved up the ranks in less than six weeks of registering with Google My Business! Search for us in your area as well and we'll probably be right up there!
Our media exposure currently only consists of writing the odd IT news blog and information and do the occasional YouTube video and that's about the height of our advertising. Our work comes from referrals from our clients and everyone reading our articles. Call us! Try us and see why our IT service is so in demand!
IT NEAR U LIMITED was launched in March of this year and we've just gone from strength to strength, thanks to our loyal, repeat clients and referrals! It's a new company with a wealth of experience behind it.
We are still sitting on about 5,000 or so A5 leaflets to hand out that we printed in anticipation of slow growth as the economy has been a bit slow. We've hardly handed out any except to a few networking groups. We may just eventually go hand these out to get some exercise 🙂
We do, however, have the capacity for a few more small businesses, so if you're not sure about your IT company, call us for a second opinion.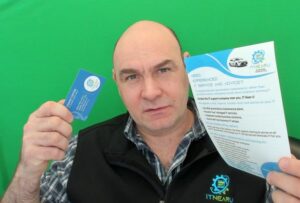 We also joined the Hutt Valley Chamber of Commerce, but mainly we have just been so blessed with existing clients recommending our IT services. Thank you.
Surprisingly, we have been working mostly on "word of mouth" and referrals and have grown a minimum of 25% month on month. So, we must be doing something right with our Computer Support and Computer Consulting services!
Our difference? We don't try to do everything. We don't try to own your IT property. If you allow it, we manage everything for you and take care of your IT. We act as a translator, an advisor, and a consultant for all your IT woes, preventatively fixing issues before they become IT emergencies.
We work with your existing technology partners and make suggestions to make your IT work better. Unlike many other companies that try to control and own every aspect of your IT, our business ethos is to work with people to find better solutions and better ways of doing things. Let us worry about your IT while you run your business.
We specialize in home businesses, and smaller businesses (up to about fifty users), as well as offer premium, home mobile tech support. Our founder has experience managing medium (>250 users) and large (>1000) IT infrastructures, so as you grow, we have you covered and can guide you on your #ITstrategy
Why do we say we offer premium home IT support? Well, our staff are more skilled and have more experience than most other mobile IT tech support companies which generally have a high staff turnover.
#BusinessOwners have been referring us to their colleagues, and their friends to sort out their IT issues, their security concerns, resolve VoIP phone issues, Internet connection problems, WiFi connection issues, their Anti-Virus, audit and improve on their IT strategy, data backups, data and mail migration to the cloud, data recovery, SharePoint configuration and assistance and a plethora of #ITsupport #ITmanagement #ITmanagedServices
Call 0800 420042 or e-mail [email protected] for the best business #ITconsulting advice and premium home #MobileTech #ITservices and computer support #ComputerSupport in Wellington, Porirua, Upper Hutt, Lower Hutt and Kapiti Cast.
Follow us on LinkedIn and FaceBook to see why our on-line presence is so strong.
We only post practical information such as security alerts, and useful industry news that may be an asset to your business. We won't flood your timeline with junk.
We appreciate the ongoing support and the recommendations from our existing clients. If you're not already client, why not? Try us! How may we help you?