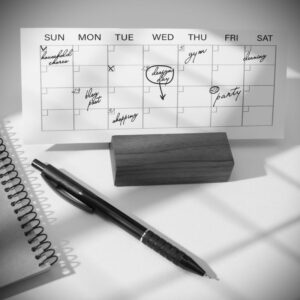 Windows 11 is the latest operating system from Microsoft, and it comes with a host of new features and improvements that make it a must-have for anyone using a PC. Whether you're upgrading from Windows 10 or switching from a different platform, here are five top tips to help you get the most out of Windows 11.
Customize your start menu
One of the biggest changes in Windows 11 is the new Start menu. Instead of the traditional list of apps and shortcuts, the new Start menu features a grid of tiles that can be customized to suit your needs. You can resize the tiles, rearrange them, and even add new ones to the menu. To customize your Start menu, simply right-click on any tile and select "Pin to Start" or "Resize" from the context menu.
Use Snap Layouts and Snap Groups
Windows 11 comes with a new feature called Snap Layouts and Snap Groups, which makes it easy to arrange and organize your open windows. With Snap Layouts, you can quickly snap windows to predefined layouts, such as side-by-side or stacked. Snap Groups, on the other hand, allows you to save a group of windows together, so you can easily restore them later. To use Snap Layouts and Snap Groups, simply drag a window to the edge of your screen, and Windows will suggest a layout or group to snap it to.
Take advantage of virtual desktops
Virtual desktops are a great way to organize your work and keep your desktop clutter-free. With Windows 11, you can create multiple virtual desktops and switch between them easily. To create a new virtual desktop, simply click on the Task View button on your taskbar and select "New desktop" at the top of the screen. You can then drag windows between your virtual desktops or use the Task View button to switch between them.
Use the new Microsoft Store
The Microsoft Store has been completely redesigned for Windows 11, and it now features a wider selection of apps and games. In addition, the new Store is faster and more user-friendly than ever before. To access the new Microsoft Store, simply click on the Store icon on your taskbar. From there, you can browse for new apps and games, as well as updates for your existing ones.
Take advantage of new security features
Windows 11 comes with a host of new security features that can help keep your PC safe from malware and other threats. One of the most important is Windows Hello, which allows you to log in to your PC using your face, fingerprint, or a PIN. This is much more secure than a traditional password, which can be easily hacked. Other new security features include Windows Defender Application Guard, which isolates potentially harmful applications from the rest of your PC, and Windows Sandbox, which allows you to run potentially risky programs in a virtual environment.
Summary
Microsoft's Windows 11 is a great operating system with many new features and improvements. By customizing your Start menu, using Snap Layouts and Snap Groups, taking advantage of virtual desktops, using the new Microsoft Store, and using the new security features, you can get the most out of your PC and stay productive and secure.
IT NEAR U is the Computer Support Company near you!
Need assistance getting the most out of your Mac or Windows computer? Call the IT company near you – IT NEAR U servicing Wellington, Porirua, Upper Hutt, Lower Hutt and Kapiti Coast.
~ Chad G. Pete