IT Support in Kapiti | IT Services & Computer Repairs
IT NEAR U is the Mobile Tech Support Company in the Kapiti Coast Area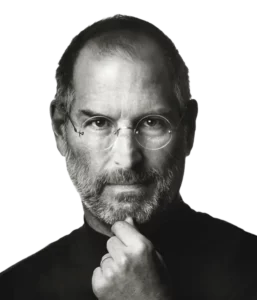 For local IT Support in Kapiti, we are IT NEAR U, the Computer Support and Services Company near you. We are your trusted local partner for all your technology needs providing unparalleled IT support and services to both home and business clients. Our outreach covers Wellington, Porirua, and the Hutt Valley, and extends up the Kapiti Coast including the charming towns of Waikenae and Paraparaumu. In the words of Steve Jobs, "Technology is nothing. What's important is that you have faith in people." At IT NEAR U, we aim to be the people you can have faith in.
Comprehensive Support for Windows and Apple Devices
We've Got You Covered
Our spectrum of Comprehensive IT services includes Microsoft Windows Support and Personal Computers (PCs) running Windows 10 or 11, including Mini PCs, Desktop PCs, Gaming PCs, and notebooks from brands such as HP, Dell, Lenovo, and Acer. Secondly, we don't shy away from Apple Mac Computers either.
Old Apple Support or new Apple Silicon – our IT Support in Kapiti Coast covers your investment in either technology.
Whether you're using the latest MacBook with M-series silicon or clinging to an older Intel Mac, we treat them all with the same level of expertise and care. As an unbiased service provider, we advocate for both Microsoft Windows and Apple Mac systems, employing both in our business to bring you the most reliable solutions.
Essential Computer and Software Services
We specialize in setting up new computers and notebooks and performing clean installations that improve both reliability and performance. Additionally, we tackle existing desktop and notebook issues, such as troubleshooting software and hardware faults. Through careful diagnosis and swapping out faulty components, we aim to restore your device to its optimum state. In the words of Bill Gates, "The computer was born to solve problems that did not exist before." And in doing so, sometimes they encounter problems; that's where we come in.
Computer Upgrades, Computer Repairs with our IT Support in Kapiti Coast Tech Team
General Services and Upgrades and Hardware Improvements & Optimizations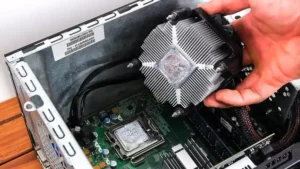 If you're facing issues with system overheating, we take preventive measures like cleaning internal fans and applying fresh thermal paste to the CPU.
Memory and SSD Upgrades via our IT Support in Kapiti Coast Mobile Tech Support
Additionally, the easiest way to give your computer a new lease on life is by upgrading its memory and storage. Our team can replace your old hard disks with fast solid-state drives and increase the RAM for a performance that rivals new models. As Bill Gates rightly said, "The first rule of any technology used in a business is that automation applied to an efficient operation will magnify the efficiency."
Speed up Slow Computers
A slow computer can be a productivity killer and we offer these hardware upgrades as obvious ways to speed up slow computers and extend the useful life of your computer. These optimizations are designed to rejuvenate slow computers and notebooks, ensuring that your hardware matches the speed of your day.
Optimizing Your System: Turbocharging Performance and Reliability
Rev Up Your Computers
Firstly, imagine driving a car that's been sitting in the garage gathering dust. It will stutter and stall. Computers are no different. Regular servicing can make a world of difference in performance. We specialize in boosting the speed and reliability of your computers—be it a Windows PC or an Apple Mac—by carrying out general servicing, cleaning, and hardware maintenance.
Guarantee Hardware and Software Health with our IT Support in Kapiti Coast
Regular Health Checks for Longevity
Firstly, we all know the adage, "An ounce of prevention is worth a pound of cure," and this couldn't be truer for hardware maintenance. Our comprehensive hardware health checks ensure that your PC and other devices run smoothly. Additionally, we provide "bill of clean health" assessments after your computer may have been compromised by a scammer, thereby restoring your peace of mind.
Software and Performance Optimization
Moreover, we know how crucial performance is for your daily tasks. As a result, we provide general software updates, operating system reloads, and performance tweaks. We also offer insurance quotations for new equipment and consultation services to optimize your operating system and applications for peak performance.
Security Measures: Beyond Just Anti-Virus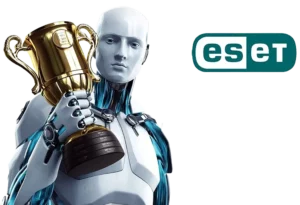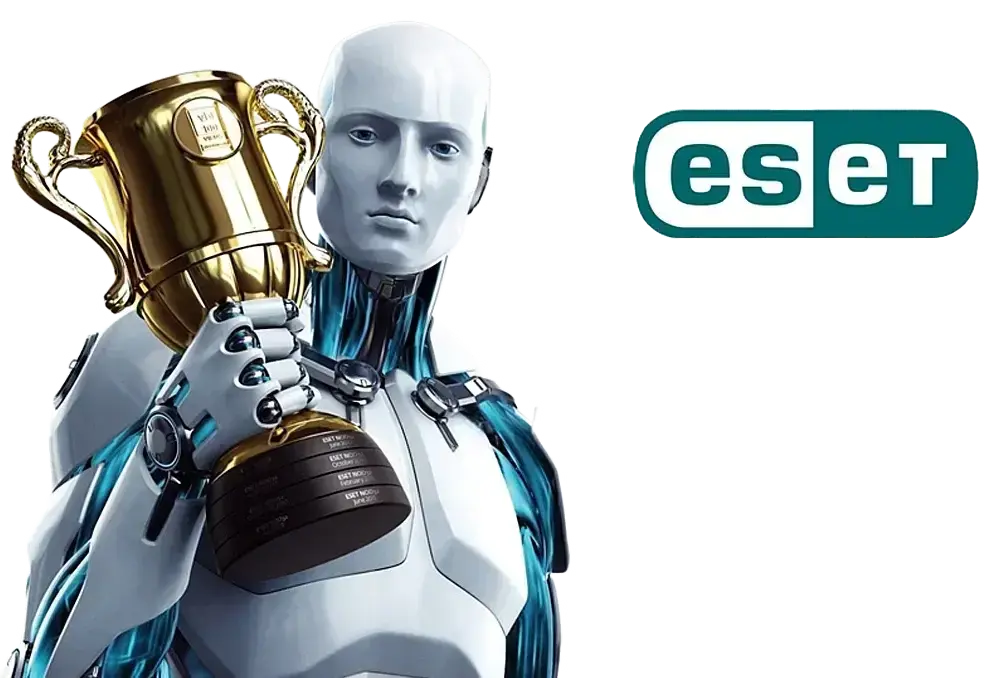 Cybersecurity and Software Health
Initially, let's dive into a topic that is increasingly crucial: cybersecurity. Equipped with our range of tools and expertise, we can root out viruses, and malware, and even set up ransomware prevention systems. Subsequently, as an authorized ESET Internet Security Anti-Virus Business Partner, we have the means to offer top-of-the-line security solutions.
Firewalls and Intrusion Prevention Systems
Moreover, our advanced Cloud Intrusion Prevention Systems come with built-in anti-phishing and antivirus features. These are your first line of defense against malicious attempts to compromise your data. As Sun Tzu noted in The Art of War, "The supreme art of war is to subdue the enemy without fighting." In the context of cybersecurity, proactive defense mechanisms often eliminate threats before they can cause harm.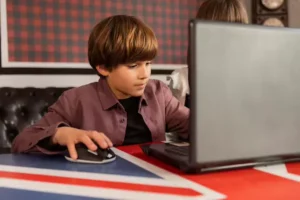 Child Safety and Cybersecurity Measures
Secondly, we acknowledge that the internet can be a double-edged sword, especially for younger users. Hence, we offer specialized child safety products, including robust parental control systems. Importantly, our Cyber Security services include advanced firewalls and cloud intrusion prevention systems to keep your family safe online.
Online and Offline Safety Measures
Moreover, we understand that a system's health isn't just about the hardware and software; it's also about the user. Hence, we offer internet security training, including best practices for password management, online shopping, and banking safety. It's not just about securing your system; it's about securing you. As cybersecurity expert Bruce Schneier once said, "Security is a process, not a product."
Comprehensive Health Checks
Additionally, IT NEAR U provides a holistic approach to computer health, which includes hardware health checks, software diagnostics, and even bank audits. More so, if your computer has been compromised, we offer comprehensive assessments to certify a "bill of clean health" for your device. In the world of increasing cyber threats, having a thorough security check is no longer a luxury but a necessity.
Internet Security Training via our IT Support in Kapiti Coast Team of IT Consultants
Knowledge is Power with our IT Support in Kapiti Coast
Firstly, many threats lurk in the corners of the internet, and ignorance is not bliss in this scenario. Through our Internet Security Training programs, we cover best practices for online shopping, banking safety, and more. Benjamin Franklin once said, "An investment in knowledge pays the best interest," and this holds especially true for cybersecurity.
Password Management and Multi-Factor Authentication
Your online safety often hinges on strong passwords and secure authentication methods. We offer services that help you set up and manage multi-factor authentication, bolstering the security of your online accounts.
Printers and Scanners: Beyond Paper Jams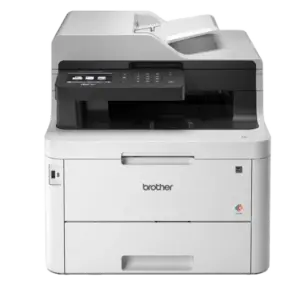 Printers, Scanners, and Beyond – one of the reasons you need our IT Support in Kapiti Coast!
Primarily, we understand that a computer doesn't operate in isolation. That's why we extend our services to peripherals like Multi-Function Scanners and Printers. Additionally, whether it's setting up scanner features like scan to folder or email, or troubleshooting printer issues, we offer complete solutions. Consequently, we also delve into setting up custom printer profiles to match your unique requirements.
Seamless Printer and Scanner Setup: Scan, Print, Repeat
As everyone knows, setting up new Multi-Function Scanners and Printers can often be a painful process. Consequently, our services aim to make this process a cakewalk for you, setting up custom profiles for different printing requirements and more. We support all the top printer brands, including, but not limited to HP, Brother, Epson, Canon, Kyocera and more! As Steve Jobs once remarked, "Great things in business are never done by one person; they're done by a team of people."
Audio and Video Peripherals – Peripherals Troubleshooting
A computer is more than a sum of its parts.
A computer is only as good as its peripherals. As part of our IT Support in Kapiti Coast services, whether you need a high-speed printer for your office or a state-of-the-art gaming mouse for your home setup, we've got you covered. Remember, good peripherals can elevate your computer usage experience to new heights.
Fixing those USB not recognized errors and more!
Furthermore, the new normal has made webcams, microphones, and even smart speakers essential tools in our daily lives. Subsequently, we offer setup and troubleshooting services for these devices, including SmartTVs, AppleTVs, and Google Home setups. Therefore, we ensure that your home is not just a smart home, but a 'smart and secure home.'
IT Support in Kapiti Coast: Wi-Fi and Network Management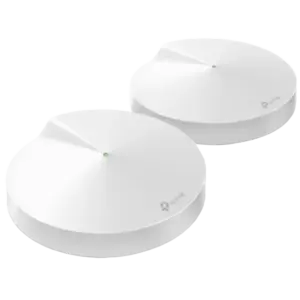 Advanced Networking Solutions
The importance of a robust and secure network cannot be overstated. Initially, our services include setting up, troubleshooting, and enhancing computer networks. As a result, we specialize in Wi-Fi improvements, tackling range, signal, and reliability issues using cloud-managed Wi-Fi Mesh systems & routers from trusted brands. For example, brands with excellent reputations like Deco, Omada, or Ubiquiti are used to remove dead spots and provide a seamless internet experience.
Bring Your Own Device (BYOD) – Work from Home – Secure Remote Solutions
The pandemic has proven that the ability to work from anywhere is not just a luxury but a necessity. As part of our IT Support in Kapiti Coast service, our Work from Home Solutions facilitates remote work effortlessly. We provide comprehensive solutions for remote work environments, enabling you to work from your home as if you were in the office.
Work from Home is here to stay and our IT Support in Kapiti Coast helps you find solutions.
Further Acknowledging the Work-from-home culture, we cover every facet from network security to device compatibility. In the end, the goal is to provide a seamless transition from your office to your home. We can advise on some really practical, cost-effective remote PC access solutions.
IT Support in Kapiti Coast: Tailor-Made Networking Solutions
A Network That Works for You
First off, a good network is like the nervous system of your home or office, transmitting data efficiently and reliably. Whether it's setting up a simple home network or designing complex enterprise solutions, we have the expertise to deliver tailor-made networking setups for you.
Advanced Features and Technologies
Additionally, our networking services include the setup and troubleshooting of advanced features such as mail client configuration, email transfer, and syncing across devices. With IT NEAR U, you can rest assured that your network will be set up for optimum performance and reliability.
IT Support in Kapiti Coast: Email and Communication
Effortless Email Setup and Troubleshooting
In our technocentric world, reliable email communication is indispensable. Therefore, we offer troubleshooting solutions for email issues across all platforms—PC, Mac, iPhone, and Android tablets. Additionally, our expertise extends to configuring mail clients, and ensuring email transfers and synchronization happen effortlessly between devices. After all, as the saying goes, "Communication is the key to personal and career success."
Consulting Services: The Extra Mile – in the Office and the Cloud
Expert Software Consultation
Primarily, we understand that software ecosystems can be confusing. Accordingly, we offer consulting services for a wide array of Microsoft and Google Cloud Services, like SharePoint, OneDrive, and Google Drive, among others. In addition, our services extend to setting up and troubleshooting social media platforms, messenger services, and even mobile devices.
Personalized Training
Furthermore, one of our unique offerings is personalized training. Namely, this involves user-specific coaching for Microsoft Software & Services, Google Cloud Applications, and Apple Cloud Services. Essentially, our aim is to make you proficient in navigating these platforms, thus amplifying your productivity.
Comprehensive Backup Solutions via our IT Support in Kapiti Coast Team
Data Management Services
Furthermore, in the digital age where data is king, we provide services like deleted file recovery, data reinstatement, and data transfer and migration. Additionally, we facilitate backup solutions, ensuring your precious data is never lost. Remember, "Your data defines you. It's your life's work," as noted by Jared Cohen, co-founder of Jigsaw at Alphabet Inc.
Professional Backup Services
As an Authorized Business Partner for N-ABLE Cove Data Protection, we offer a multitude of backup solutions. Specifically, this ranges from full PC to full server backup, either through local on-site software or third-party cloud backup solutions.
IT Support in Kapiti Coast: Our Commitment to Accessibility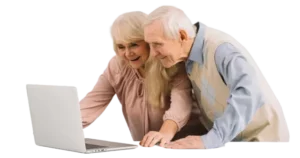 Elderly-Friendly Services
Let's talk about the often-overlooked demographic when it comes to tech: our elderly population. Technology can be a hard nut to crack for those not born in the digital age. That's why we offer dedicated assistance to elderly clients, complete with patient guidance and a discounted labor rate. The esteemed Nelson Mandela once said, "A society that does not value its older people denies its roots and endangers its future."
Our IT Support in Kapiti Coast is for everyone of all ages
At IT NEAR U, we wholeheartedly believe in inclusive IT support in Kapiti for all age groups. As such, we have a strong commitment to making IT support accessible to everyone, including our elderly customers. To this end, we offer patient assistance at discounted labor rates. Because, in the words of Albert Einstein, "It's not that I am so smart, it's just that I stay with problems longer."
Custom Solutions for Home and Office: Building Your Digital Empire
The Art of Customization
First of all, a one-size-fits-all approach seldom works in the realm of technology. Whether you're a graphic designer in need of a powerful workstation, or a home user looking for a reliable desktop, IT NEAR U offers custom solutions tailored to your specific needs. Leonardo da Vinci once said, "Simplicity is the ultimate sophistication." Likewise, our customized systems are designed to be user-friendly, yet extraordinarily effective.
CAD Systems for Engineers and Designers
Additionally, our team is experienced in building CAD systems for engineering, graphic design, and video editing. These aren't your run-of-the-mill computers; they're powerhouses designed to handle complex tasks with ease, making us your go-to source for IT Support in Kapiti and beyond.
Focused on the Future: Adapting to Technological Evolution
Keeping Up with the Times, providing IT Support in Kapiti Coast that is relevant
Firstly, the technological landscape is forever changing. What's trendy today might become obsolete tomorrow. At IT NEAR U, we're always on the lookout for the latest innovations in IT Support in Kapiti, helping you stay ahead of the curve.
Consulting for Tomorrow
Furthermore, our IT Support in Kapiti Coast and our IT Consulting services don't just solve today's problems but also anticipate future challenges. We offer expert advice on software, hardware, and emerging technologies so that you're never left behind in the fast-paced world of tech.
Specialized Contracts for Preventative Measures
Furthermore, as Benjamin Franklin wisely stated, "An ounce of prevention is worth a pound of cure." Our preventative maintenance contracts are a testament to this principle. With the option for annual or quarterly health checks, we aim to preempt any issues that might become significant problems later.
Helping You Cut Through the Tech Jargon, doing the IT Administration for you.
IT Support in Kapiti Coast: Let us be your IT Jargon Translation Service!
First off, the IT world is awash with jargon and technical terms that may seem like a foreign language to many. Our experts are adept at translating this complexity into simple, straightforward advice. Whether you're in the market for new hardware or pondering a subscription, our personalized recommendations are geared to offer the most bang for your buck.
Software, Services, and Licenses
Additionally, managing various subscriptions and licenses can be a confusing task. Our subscription management service streamlines this process, ensuring that you're only paying for what you truly need. Plus, our partnerships with trusted vendors enable us to offer you the best deals on software and services.
Third-Party Subscription Management
We can also assist in the management of other subscriptions for software products you may own, software, services, and licenses, thereby simplifying your digital life. Also assisting with password recovery and reinstatement or cancelation of these services.
Our Approach to Customer Satisfaction
A Comprehensive Service with our IT Support in Kapiti Coast
Firstly, we don't believe in a one-size-fits-all solution. That's why we offer a range of services that go beyond mere troubleshooting. From comprehensive hardware health checks to intricate software optimization, our services are designed to cover every facet of your IT needs.
Long-Term Relationships
Secondly, what sets us apart in the competitive arena of IT support in Kapiti is our commitment to building long-term relationships with our clients. Our business is not just about fixing immediate issues but also about understanding your unique needs and anticipating future challenges. As Steve Jobs put it, "Great things in business are never done by one person; they're done by a team of people."
Why Choose IT NEAR U
Ultimately, what sets us apart is our proximity and commitment to the communities we serve in the Greater Wellington Region, including Kapiti Coast. We offer a comprehensive suite of services, from hardware troubleshooting to software optimization, and everything in between. We're your one-stop IT Support in Kapiti for all tech needs, irrespective of the operating system or device you use.
The IT NEAR U Promise
Lastly, we aim to be not just your service provider, but your long-term technology partners.  So, if you're in the Kapiti Coast, Wellington, Porirua, or the Hutt Valley and are looking for reliable, effective, and comprehensive IT Support, look no further. 
We hope this guide has provided valuable insights into how we can cater to your IT Support in Kapiti Coast and surrounding areas. Thank you for considering us as your go-to IT support partner!