IT Support in Hutt Valley (the Hutt) | IT Services & Computer Repairs
Empowering Lower Hutt and Upper Hutt With Premier IT Solutions
Who We Are: IT NEAR U, Your Friendly IT Experts in Hutt Valley
First of all, allow us to introduce ourselves. We are IT NEAR U, your go-to company for all things IT in the Greater Wellington Region, including Lower Hutt and Upper Hutt—collectively known as "the Hutt." Our team comprises seasoned and certified technicians who take pride in being the backbone of our success.

How We Operate: Efficient, Eco-Friendly, and Customer-Centric
At IT NEAR U, our modus operandi is simple: deliver top-notch services without breaking the bank. To achieve this balance, we focus on keeping overheads low, without compromising on the quality we provide. Being a mobile service, we skip the costs of maintaining a large facility, thus passing the savings on to you.
We also stay ahead by embracing cutting-edge technologies that allow us to maintain low operating costs and offer flexible working environments for our team. As Bill Gates once said, "Information technology and business are becoming inextricably interwoven."
Mindful of our environmental impact, we run a nearly paperless operation. Our technicians use fuel-efficient vehicles and are scheduled smartly to minimize driving time, affirming our commitment to sustainability.
Your Needs, Our Priority
In the end, what truly distinguishes IT Support in Hutt Valley provided by IT NEAR U is our customer-first approach. We believe in fostering lasting relationships with our clients. Our goal is not just to solve your immediate IT problems but to become your lifelong technology partner. Therefore, communication is key to understanding your unique needs and requirements, setting the stage for a robust and enduring partnership.
What's In Our Toolbox
Our technicians are always prepared. We carry essential equipment to every appointment, ensuring that we can tackle most issues on the spot. Occasionally, specialized equipment may be needed; in such cases, we have overnight solutions to make sure your needs are met promptly.
Make an Informed Choice with IT NEAR U
New Computers: Tailored to Your Needs
While large retail chains may entice you with flashy deals, remember that one size doesn't fit all when it comes to computers. Consult us before making a purchase. IT Support in the Hutt by IT NEAR U offers custom-built solutions to suit your specific needs. We can even breathe new life into old hardware, and speed up your old computer by upgrading your old mechanical hard disk with a fast Solid State Drive (SSD) upgrade. In many cases, what seems like "the best deal" may actually be a computer with minimum specifications that don't meet your requirements.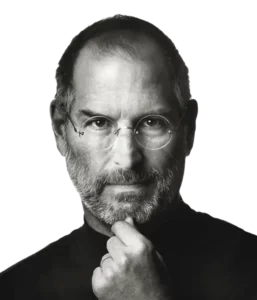 Don't compromise on your IT needs; instead, reach out to IT NEAR U for advice that could save you time, money, and unnecessary stress. As Steve Jobs once put it, "People don't know what they want until you show it to them." Whether it's a custom-built PC or a ready-made unit, we have options that fit your needs and budget. In urgent situations, we also have loaner computers to keep you up and running.
Why Choose IT NEAR U for IT Support in Hutt Valley?
As a potential customer, you might wonder why IT Support in the Hutt by IT NEAR U your first choice should be. The answer is simple: We combine efficiency, expertise, and empathy to deliver a range of comprehensive IT services to both home and business clients. Our services cover Windows Personal Computers (PC), Desktop PCs, Gaming PCs, and notebooks from various brands, as well as all Apple Mac Computers.
In summary, IT NEAR U is not just another IT support company. We are your neighbours, operating in the heart of the Greater Wellington Region. Reach out to us for any IT service you may require and experience the IT NEAR U difference.
Comprehensive Support for All Systems
One of the advantages of choosing IT Support in Hutt Valley by IT NEAR U is our brand neutrality. Whether you are a Windows enthusiast, an Apple aficionado, or an Android user, we are the one-stop shop for all your IT needs. We maintain a team that is adept at handling both Apple and Windows systems, ensuring that you get unbiased and informed advice tailored to your unique circumstances.
Our Commitment to Local Businesses and Homes
Being a local company gives us an edge. We understand the specific technological challenges and opportunities that come with operating a business or managing a home in the Greater Wellington Region, especially in the Hutt. Our firsthand local experience allows us to offer specialized IT Support in Hutt Valley that meets your unique needs.
Going Beyond Repairs: Educating Our Customers
It's one thing to solve an immediate problem; it's another to prevent it from happening again. We believe that knowledge is power. Nelson Mandela once said, "Education is the most powerful weapon which you can use to change the world." With this in mind, we strive to educate our customers about best practices, security measures, and effective utilization of technology.
Customizable Service Plans
Each individual and business has different IT requirements. Understanding this, we offer flexible, customizable service plans that are built around you. Whether you need regular maintenance, emergency support, or strategic IT planning, our packages are designed to suit your schedule and your budget.
The IT NEAR U Guarantee: A Service Like No Other
When it comes to IT Support in the Hutt and the Hutt Valley, IT NEAR U stands apart for a multitude of reasons. Here's a brief rundown:
Quick and Efficient Service: Our mobile nature allows us to be where you need us when you need us. We pride ourselves on our quick response times and effective solutions.

Quality Assurance: Each member of our team is not just qualified but also rigorously trained. We are not satisfied with just meeting industry standards; we aim to exceed them.

Environmental Responsibility: Our commitment to being as eco-friendly as possible makes us a responsible choice for those who care about their ecological footprint.

Client-Centric Approach: At the end of the day, your satisfaction is our ultimate goal. IT Support in Hutt Valley by IT NEAR U is, above all, a partnership aimed at optimizing and securing your technological life.
It goes without saying that IT NEAR U isn't merely an IT support service; it's a promise of excellence, reliability, and community focus. For those seeking IT Support in the Hutt and Hutt Valley, the search ends here. We look forward to being your reliable IT partner in your technological journey.
So, whether you're dealing with a malfunctioning PC, need advice on a new computer, or are looking to improve your home or business network, IT NEAR U has you covered. Don't hesitate to reach out and experience the high-quality, customer-centric IT services that have become our hallmark. Thank you for considering IT NEAR U for your IT Support in Hutt Valley. We are just a call or click away!