Mobile Tech Support in Lower Hutt
IT NEAR U is Your Local Lifesaver for all your IT Issues!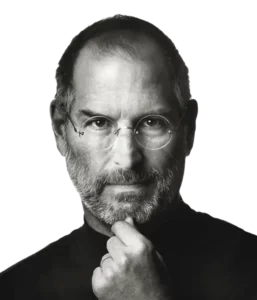 Firstly, let's confront a prevailing issue: finding dependable mobile tech support in Lower Hutt can be like searching for a needle in a haystack. Fear not, because IT NEAR U is here to change that narrative. We're your neighborhood Company Support Company, offering a wide array of IT services to homes and businesses across the Greater Wellington Region. As Steve Jobs aptly said, "The ones who are crazy enough to think they can change the world are the ones that do." At IT NEAR U, we strive to make a difference, one device at a time.
Why Choose IT NEAR U for Mobile Tech Support in Lower Hutt?
First off, our agnostic stance towards technology—Microsoft Windows, Apple Mac, iOS, or Android—ensures we can tackle any tech challenge you may face. Whether it's a Windows PC, a Gaming PC, or any variant of Apple Mac computers, we've got the expertise.
Comprehensive Mobile Tech Support Services
Next, beyond just remedying existing issues, our mobile tech support in Lower Hutt services are designed to be all-encompassing. We offer maintenance, troubleshooting, and upgrades to keep your systems up-to-date. So whether it's HP, Dell, Lenovo, or Acer, we have the know-how to keep you running smoothly.
Not Just a Service, but a Commitment
Furthermore, our commitment to quality is evidenced by our satisfied clientele. Bill Gates wisely observed, "It's fine to celebrate success, but it is more important to heed the lessons of failure." We listen to our customers and learn continuously, ensuring we're ever-evolving.
Don't Just Take Our Word for It
Lastly, we believe in the power of firsthand experiences. If you're anywhere in the Greater Wellington Region, including Wellington, Porirua, the Hutt Valley, and even the Kapiti Coast, don't hesitate to contact IT NEAR U for mobile tech support in Lower Hutt.
If you're struggling with a sluggish laptop, need help setting up your new MacBook, or want to optimize your Gaming PC, IT NEAR U is your trusted partner for mobile tech support in Lower Hutt. Get in touch today and take the first step toward hassle-free IT solutions.