IT Support and Services in Oriental Bay | Computer Services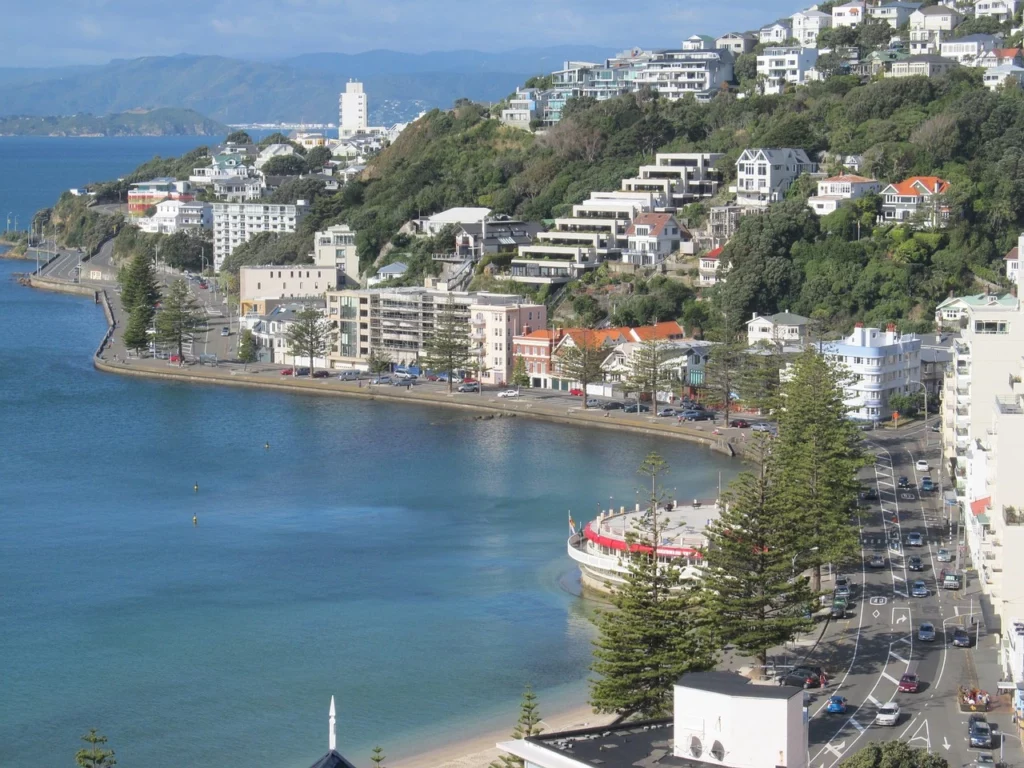 Introduction
Welcome to IT NEAR U, your trusted IT consulting and mobile tech support company in Oriental Bay. We are dedicated to providing top-notch IT support and services to small businesses, work-from-home businesses, and residential customers in Oriental Bay and the surrounding areas. With our comprehensive range of IT solutions, we aim to enhance your technology experience and ensure the smooth functioning of your systems.
Our Approach
At IT NEAR U, we believe in listening to our customers and understanding their unique needs. We take a patient and systematic approach to address all your IT issues, focusing on providing cost-effective and practical solutions. Our goal is to get to the root of the problem and provide long-term solutions, rather than just applying temporary fixes. With our expertise and commitment to customer satisfaction, we strive to exceed your expectations and deliver exceptional IT support and services.
Comprehensive IT Services
We offer a wide range of IT services to cater to the diverse needs of our customers in Oriental Bay. Whether you require assistance with computer repairs, internet connectivity, data transfer, or setting up printers and scanners, our experienced team has got you covered. Our services include:
1. Computer Repairs and Upgrades
Is your computer running slow or freezing up? Our team can optimize your software, troubleshoot hardware issues, and even upgrade your computer's memory or install a super-fast solid-state drive (SSD) to enhance its speed and performance.
2. Internet Connectivity Solutions
If you're experiencing slow or unreliable internet connection, we can help. Our experts will troubleshoot internet connectivity issues and conduct comprehensive Wi-Fi audits to improve your wireless speed. We strategically place wireless mesh routers to eliminate Wi-Fi dead zones in your home or office, ensuring seamless connectivity.
3. Data Transfer and Migration
Moving to a new device? We can assist you with data transfer and migration, ensuring that all your important files and documents are seamlessly transferred. Our team can also organize your data and provide guidance on effective file management.
4. Email Setup and Troubleshooting
Having trouble with your email? Whether you're using Apple Mac Mail or Microsoft Outlook, we are experts at resolving email issues. From setting up new email accounts to syncing and migrating your emails, we can ensure that your email system functions smoothly.
5. Printer and Scanner Setup
Struggling with printer and scanner issues? Our team can help you set up and troubleshoot printers and scanners, ensuring that they work seamlessly with your devices. Whether it's connecting to Wi-Fi or fixing scanning problems, we have the expertise to resolve any issues.
6. IT Consultation and Guidance
As your trusted technology advisor, we offer IT consultation and guidance to help you make informed decisions about your technology investments. Whether you need assistance with purchasing new devices or understanding the best practices for using technology, we are here to help.
7. Cybersecurity Solutions
Protecting your business from cyber threats is crucial in today's digital landscape. We offer comprehensive cybersecurity solutions, including antivirus software, network security, and employee training to prevent data breaches and ensure the security of your systems.
8. Cloud Services
Embracing cloud technology can revolutionize the way you do business. Our experts can assist you with implementing and managing cloud solutions such as Microsoft 365 and Google Cloud, enabling seamless collaboration, data backup, and accessibility from anywhere, anytime.
9. Smart Home Device Integration
In addition to traditional IT services, we also specialize in smart home device integration. Whether you need assistance with setting up smart TVs, gaming consoles, or other smart home devices, our team can ensure a seamless integration with your existing technology ecosystem.
10. IT Support for Elderly Customers
We understand the unique needs of elderly customers, and we offer discounted labor rates for Supergold cardholders. Our patient and supportive approach ensure that elderly customers receive the IT support they need, with a focus on simplifying technology and enhancing their digital experience.
Our Partnerships
At IT NEAR U, we have established partnerships with leading technology companies to provide you with the best-in-class products and services. As an authorized ESET Antivirus Reseller and N-ABLE Cove Data Backup and Protection partner, we offer top-notch cybersecurity solutions to safeguard your systems. Additionally, as a Microsoft Business Partner, we provide expert support and guidance for Microsoft 365 and other Microsoft Cloud Services.
Conclusion
When it comes to IT support and services in Oriental Bay, trust the experts at IT NEAR U to provide you with reliable and comprehensive solutions. From computer repairs and internet connectivity to data transfer and cybersecurity, we have the expertise to meet all your IT needs. Contact us today to experience the difference of our exceptional IT support and services. Remember, at IT NEAR U, we are not just your IT solution providers, but your trusted technology partners.