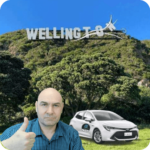 For the best IT Support in Wellington – contact the Computer Support Company near you, IT NEAR U.
Not only do we offer our services in Wellington, but also in surrounding areas and suburbs. Take the time to read our testimonials on Google, and Facebook and all our endorsements on LinkedIn 
For Computer Support in Wellington, you will find that our customers find our labour rates fair and service efficient and great value!
Our growth can mostly be attributed to the kind words of our customers and repeat referrals. As a result of this, compared to most other IT companies, we spend very little on advertising.
In addition, our founder has decades of experience in the IT industry, having owned two IT-related businesses prior to launching IT NEAR U.
Whether you are looking for Home or Business computer services, you need us. Our services include not only onsite tech support, but also computer consulting services.
We are Microsoft Partners, are Cloud experts and have experience with Apple Mac repairs and service.
Remote Computer Support is a service that we offer to our customers to sort out issues quickly and more cost-effectively. 
Specialists in small business IT Support, and work-from-home businesses, helping set up new businesses.
Whether you need us if you are setting up a new business, or help with your existing one, we can help. We excel at helping new businesses do their IT the right way.
For computer repairs, computer support, IT Support and Services, look no further! Click "Our Services" above!
IT NEAR U is a member of the Business Chamber of Commerce and this allows keep in touch with current trends in the business sector.